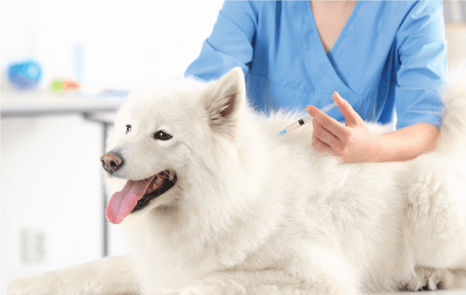 Vaccinations
At Spring Oaks Animal Care Center, we believe in customizing your pet's vaccination program to address the diseases your pet may have exposure to based on his/her lifestyle. For vaccination to be effective, we want to first make sure your pet is healthy, so we always start with a comprehensive physical before administering any vaccines. Most low-cost vaccine clinics do not do this. If you have any questions or concerns regarding vaccination, our doctors will be happy to discuss this with you during your visit.
Immunization for your pets against harmful diseases should begin when they still very young. Once they receive all of the necessary vaccinations during their puppy and kitten stages, they will continue to need booster shots each year to ensure they do not catch any of these serious diseases. Our veterinarians will explain which vaccines are best for your pet and set them up on a vaccination program to ensure they are protected.
Common Immunizations for dogs and cats:
Rabies
Parvovirus
Bordetella
Distemper
Canine Influenza
Feline Leukemia
Feline Distemper
Our goal is to keep your pets in tip-top shape for a long and happy life! Call us at 386-736-6747 to schedule your pet's appointment today!