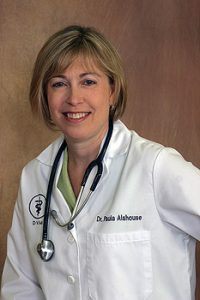 Dr. Paula Alshouse
Dr. Paula Alshouse grew up on a farm near Centrallia, Missouri surrounded by animals of all kinds, both large and small. It was there that she realized her desire to dedicate her life to work with animals. Working for her brother-in-law at his animal hospital in Missouri confirmed that aspiration, leading her eventually to the University of Missouri Veterinary College in Columbia, Missouri.
Graduating in 1983 as a Doctor of Veterinary Medicine, Dr. Alshouse proceeded to work in several animal hospitals in Missouri, Texas and Florida before settling down in DeLand and founding Spring Oaks Animal Care Center in 1988.
She shares her dreams of caring for animals of all kinds with her husband, Alan, a wildlife biologist and former veterinary technician. Together they find their greatest happiness spending time with their Rhodesian Ridgeback dogs. Dr. Alshouse is a member of the AVMA, FVMA, and Volusia County Veterinary Association.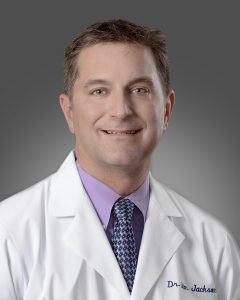 Dr. Jim Jackson
Dr. Jackson was born in Muncie, Indiana. He obtained his undergraduate education at Vanderbilt University in Nashville, Tennessee, attending on a Naval ROTC scholarship.
In 1993, Dr. Jackson graduated with a Bachelor's of Science degree in Biology. Upon graduation, he was commissioned as a Naval Officer in the Supply Corps and proudly served his country from 1993 until 1999.
In 1999, Dr. Jackson left active duty to pursue a career in veterinary medicine. He graduated magna cum laude from the University of Florida College of Veterinary Medicine in 2005. Following graduation, he performed a one-year rotating small animal internship at Georgia Veterinary Specialists (GVS) in Atlanta. His professional interests include diagnostic ultrasound, endocrine diseases, and urinary issues.
Dr. Jackson married his college sweetheart and fellow veterinarian Melissa Monaco in 1994. They are both active members of the Timucuan Weimaraner Club and West Volusia Kennel Club and enjoy spending time with and caring for their two Weimaraners, Thor and Miles, and their four cats: Rigatoni, Cheddar, Emmy Lou, and Mr. Smithers. In his spare time, Dr. Jackson enjoys kayaking, biking, gardening, and appreciating good food and wine.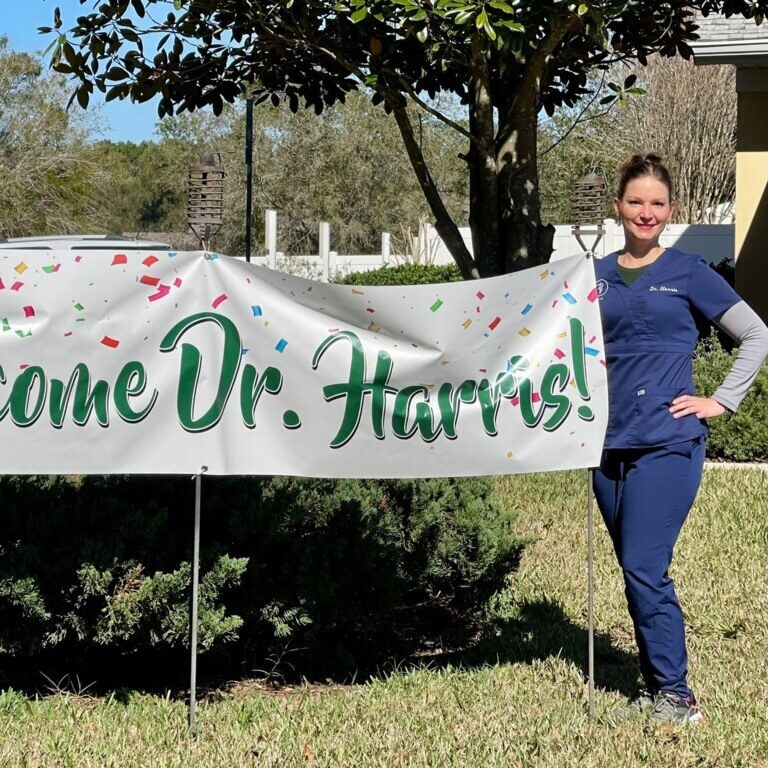 Dr. Harris
Dr. Harris grew up in Houston, Texas, and decided she wanted to become a veterinarian after getting her first dog in 2nd grade. Many years later, she made her dream come true after attending Oklahoma State University. Dr. Harris loves all living beings and has a 14-year-old, Alex, a reverse albino corn snake that she got in 5th grade (23 years old now!), and a horse, who is also around 20 years old. In her free time, she enjoys going to the beach, horseback riding, gardening, spending time with her son, and working out.